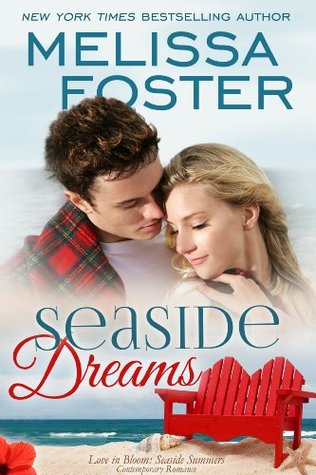 The winners are....
S Sousa
V Essiembre
Congratulations!!
You can always treat yourself to Seaside Embrace from here...
After working hard all day, creating his beautiful metal sculptures, sinfully sexy Hunter Lacroux likes to unwind with a hot, sexy babe--or two. But after spending a handful of naughty nights with seductive and beautiful Jana Garner, the woman who challenges everything he does and says, Hunter wants more.
As a dancer, boxer, actress, and waitress, Jana is tough, organized, and as dedicated as she is committed. She has to be to maintain her crazy schedule. But when it comes to men, Jana's had a string of bad relationships, and there's only thing she'll commit to--not committing.
White-hot passion ignites every time Jana and Hunter are together, but the closer Hunter gets, the faster Jana runs. When Hunter lays on the charm, Jana throws out a challenge she's sure he can't meet, and Hunter steps up to the plate, forcing her to face her hurtful past or let go of him forever.
SEASIDE EMBRACE is part of the SEASIDE SUMMERS series, and the newest addition to the "Love in Bloom" family. Each book may be read as a stand-alone novel, or as part of the series.
**CONTENT WARNING: Due to mature content, recommended for readers aged 18+**